Message from the President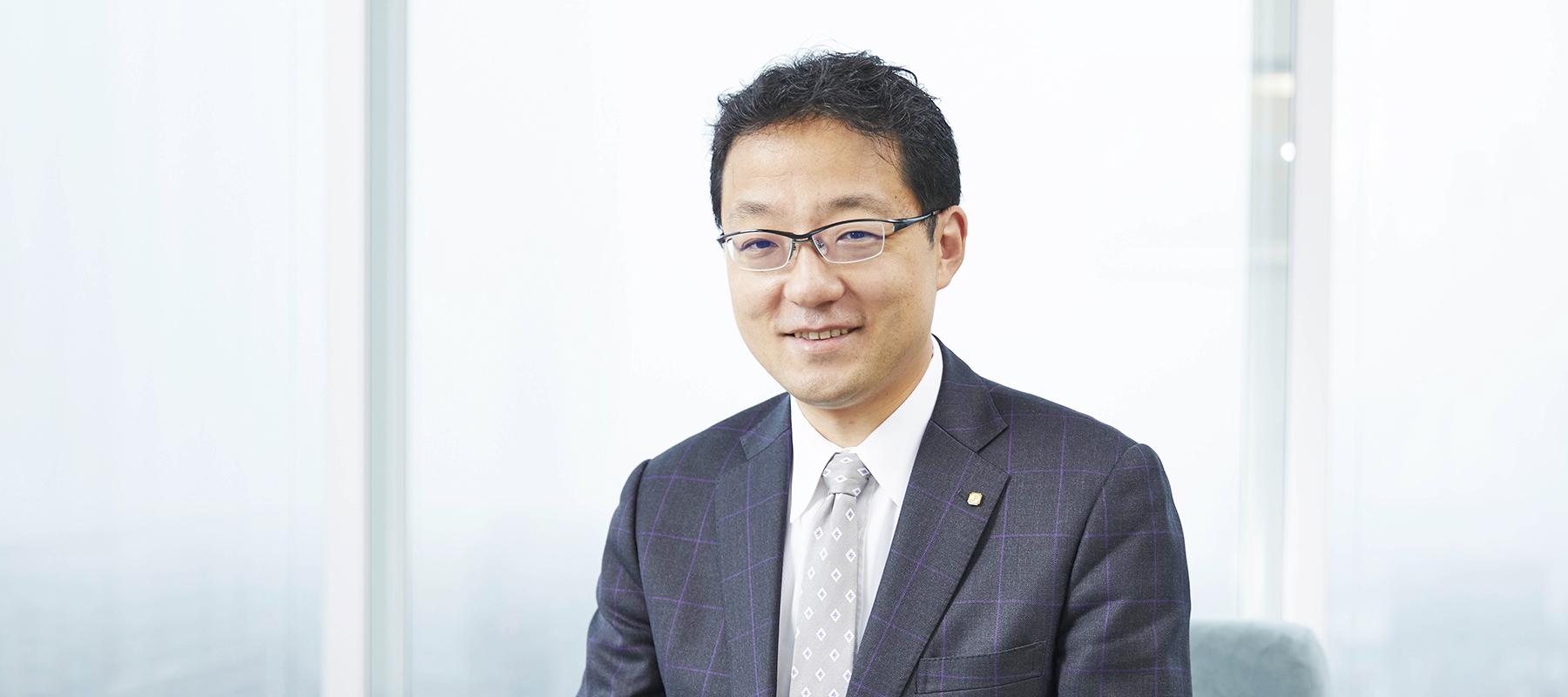 Japan is facing many medical care issues, such as the crisis of increasing elderly population in 2025, posing an unprecedented onslaught on the national healthcare services and pharmaceutical industry. To achieve simultaneous solutions for apparently contradictive social issues, like "optimization of increasing medical bills" and "provision of high-quality healthcare services," it is assumed that the Japanese government will conduct a series of healthcare reforms. Pharmaceutical companies, which support medical care and national health services, have to make flexible and bold strategic changes in a timely manner to overcome these issues and to provide further growth opportunities through these experiences.
Nihon Chouzai is a company that is ready to overcome these unprecedentedly difficult circumstances, and to continue growing.
Our company has been at the forefront of handling ICT (Information Communication Technologies), and our operational efficiency has been improved by investing in medicine dispensing systems for more than 20 years. We have now achieved system layout that allows the annual real-time handling and maintenance of more than 14 million health insurance claim data while applying the PDCA cycle to ensure continuous improvement of the quality of medical care. For example, by using the mobile prescription record book application "Okusuritecho Plus" it is possible to cooperate with PHR (Personal Health Record), and to make recommendations to "Formulary"1), which is recently drawing much attention as a way of improving the evidence levels of healthcare provided as so-called "Evidence-based Healthcare (EBH)."
In addition, Nihon Chouzai has been at the forefront of providing lifetime education to pharmacists, who play important roles in our business, and to continuously update high-quality educational systems to support improvement of their skills and systems to support their acquisition of qualifications. Over the years, we have focused on creating work places and environments where pharmacists can actively improve their expertise. For example, we have arranged training systems at both university and local base hospitals nationwide in Japan, made policies to promote the acquisition of certifications from external authorities, and have encouraged pharmacists to give presentations at academic conferences. Striving to nurture the ideal future pharmacist, Nihon Chouzai aims to establish high-quality educational environments through further discussions with pharmacists.
Nihon Chouzai will open the way to the future and pursue "the true separation of drug prescription and dispensing" without flinching at the difficult circumstances. As an innovative corporate group supplying the best healthcare services, we will contribute to the medical care and society in Japan.
Yosuke Mitsuhara
President and CEO
1) Formulary: a drug use policy indicating the most efficient and economical drug for patients at medical institutions and in community healthcare.